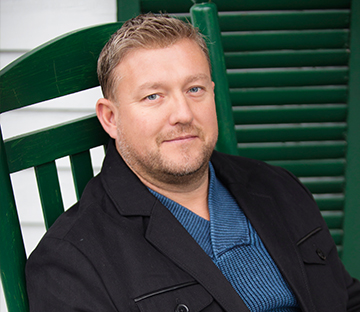 SR. ACCOUNT MANAGER
910-343-1933
Frank Zumbro began his marketing career in 1999. During a midlife crisis in his 20's, he ran off to take a marketing position with Ignition Marketing in Atlanta, GA. It was an opportunity to travel all over the country and meet people from all walks of life.  During his tenure there he fell in love with the idea of using creativity and marketing principles to inspire people.
Frank joined Colonial Marketing in 2006 after reconnecting with his college job manager from Cablevision, Rod Flinchum.
Frank is known for his ability to service his client's with overwhelming passion and drive for them to succeed.  He studies and carefully reviews each detail in the marketing process so nothing is left to chance. Success for the client is what drives him to work hard, making sure the client's needs come first always. He considers his ability to make a client's creative relevant and unique with limited budget parameters one of his strongest assets. His competitive nature allows him to take joy in watching his clients succeed over their competitors.