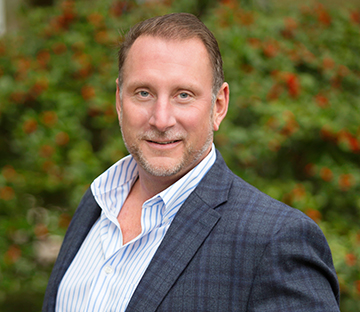 Rod's career in media and marketing began in 1989 when he met Diana Wilkin, who convinced him into joining WSFX.  After years of continued success as an account executive he was promoted to sales manager over the WSFX station and the sister station WFXB out of Myrtle Beach, SC. Upon founding Colonial Marketing Group in 2002, Rod's focus has been growing the resources business owners have to help them with their overall media and marketing planning, strategy, creative and performance.
Rod started Colonial Marketing Group in November of 2002. In the aftermath of 9/11 and tired of being beat up in media management, Rod was ready for something new. When his old boss at Time Warner Cable called to see if he'd be interested in placing their advertising buys, Rod made the jump from television sales management to owning his own agency.
Rod has been committed to client success through strategy since the start. He wanted to make sure to have best research and tools for his agency so he borrowed $20,000 from his father in 2002 and subscribed to all of the qualitative and quantitative data for the markets he was working in and continues to do so to this day. It's that information that has and continues to set Colonial Marketing Group apart from their competitors and allows the Colonial team to make the best advertising investments on the client's behalf.