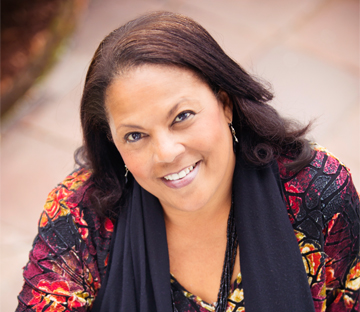 SR. ACCOUNT MANAGER
910-343-1933
A Wilmington native and graduate of NC State, Tonye's broadcast marketing career began in the early 80's when she was recruited as station manager for a small AM Urban Contemporary radio station.  It wasn't long after accepting that position that she was recruited by Cape Fear Broadcasting to join their sales team and in her words, "everything just clicked".  During her tenure at Cape Fear and ultimately Cumulus Broadcasting, she was recruited to steer the launch of Cumulus' nationwide online job service in the Wilmington market.  She joined the ranks of Colonial Marketing Group  in 2004.
What strikes you first about Tonye is her dedication to her clients, always keeping their goals and objectives as her priority.  In fact, many of her client's in broadcast media transitioned from direct media placement to signing on with Colonial Marketing to keep her involved in their marketing strategies.  Tonye creates advertising plans and creative campaigns that are result oriented and client focused. Her goal is to deliver the maximum measurable results possible for each ad dollar her client's invest.  It's not at all unusual to find Tonye present in her client's staff and marketing meetings, and they depend on her assistance in identifying both unique marketing opportunities as well as vulnerabilities that may be present in their day to day interactions with potential customers.  Tonye calls it, "Whole Health" marketing because, "it's not enough to just get the customer to the door.  The whole sales process has to work in harmony."
Tonye's common sense approach to effective marketing tactics simply works, and her wealth of experience coupled with a keen knowledge of broadcast media planning and placement lie at the core of her ability to effectively establish and maintain successful, long term business relationships with her clients.  She seamlessly merges marketing strategies across multiple platforms, and her creative instincts give her clients the competitive edge by producing commercial messages that are among the most recognized brands in the market.
And finally, … we hate to admit it but Tonye's a bit of a geek.  Her in-depth knowledge of web design plus her interest in emerging technologies and electronic marketing strategies have served to keep her clients a step ahead of their competition.  Her client list includes many of the city's municipality entities, Ashley Furniture, Seashore Discount Drugs, Elderhaus, St. Mark Catholic School and many others.