Once upon a time, long ago,
one of your employees got your business' Google+ business page up and running and life was good.  Flash forward a couple years, and after moving the business, or getting a new phone number, you realized that your Google+ page was now supplying Google with the wrong information in the search results for your business; even worse, the employee who set up the page (and chose a password), is long gone.
Other scenarios may include a rogue employee who set up a second Google+ page, unaware that someone else had already done it, they then verified it, and went on to pursue their dreams of backpacking the Appalachian. What's a business owner to do?
Fear not, for there is an answer, and after a few emails, and a little waiting, your Google+ Verified Business page will be yours again!
The first step should be of course to try every email you may have used to sign into the Google+ page, this advice might sound too simple to be of any real value, but just like rebooting your computer after a software glitch, or making sure it's even plugged in, sometimes the simplest answers are the best.
OK, but you tried that, and no dice.  It wasn't a wasted effort, because you've at least checked off the first step, and having all those passwords closer at hand may help to extinguish other grease fires that might crop up down the road, so on to the next step.
Starting from scratch
Go ahead and visit this Google URL https://www.google.com/business/, you'll be prompted to enter the email address that you typically use to access your other Google products for your business.  You should then be whisked away to a Google map showing your business' map marker, and the name of the business at the top left of the screen, when you click on it (if it's already been verified), you'll see a notification stating that's the case.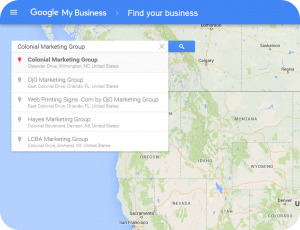 (If it hasn't been verified, you're faced with a choice of taking the easy route and creating a new Google+ business page and verifying that one, and leaving the other to lounge about in cyberspace waiting to cause problems, but it's not recommended.)
The first sentence of the notification will list a portion of the email address used to verify the listing, WRITE THAT DOWN or better yet, use the snipping tool and save the image to your computer for later review.  That may be the key to helping you figure out who may have verified the page.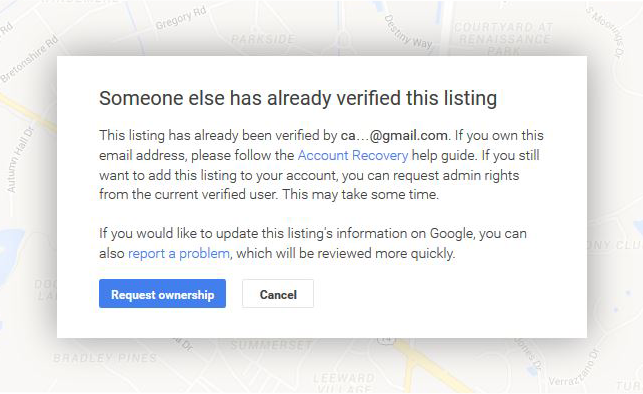 If you DO recognize the email address as one that you've used in the past, you might want to find someone to be the other half of a high-five, because you aren't far off from having your problem solved. Simply click Account Recovery and follow the prompts to help you find the password, username, or to help with other issues. If you aren't this fortunate, read on, elucidation awaits.
If you don't recognize the email address, then pushing the blue "Request Ownership" button will be your next course of action.
After pushing that button you'll be told that an email has been sent to the owner of that page requesting that they turn over ownership of that Business + page.  The old rules stated that you should wait two weeks for that to person to respond, new rules state that within one week you may pursue further action. That action will be in the form of reaching out to Google support via email, although mainly it will be to agree that yes, you would like them to follow up, and then to monitor emails from the support team as they try to reach the individual in question.
This link will also provide the steps that Google would like you to take to help gain control of your Google+ page (there's even a video!): https://support.google.com/business/answer/4566671
The last step in that list states:
"The current listing owner will receive an email asking them to get in touch with you, and you'll receive a confirmation email. Allow a full 7 days for the current listing owner to respond to your request. If you don't hear back after 7 days, contact support by replying to the confirmation email. "
And, as promised, they will have sent you a confirmation email stating that you should wait 7 days. A few days later they will send you an email detailing the status of the account and what action has been taken by the owner of the business listing. They will go on to state that you will need to wait the remainder of the 7 days before additional action will be taken.
You may be tempted to explain your situation right there to help speed up the process, or to give them a little background into the situation. Don't bother. Those emails will simply be ignored until the remaining 4-5 days have passed.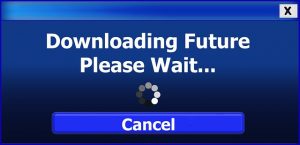 At the 7 day mark, you will more than likely receive another email, stating that no action has been taken by the current owner of the Google+ business listing, and that you will need to wait an additional 7 days. A little frustrating maybe, but you're at the halfway point, and there is a light at the end of the listing tunnel.
At the 14 day mark, you will receive another email stating that enough time has passed for the current owner to answer, and that they can now assist you. However, since we were doing on behalf of a client, they wished to speak to the business owner, which we were not.  Since that wasn't going to be possible, as our client was actually the marketing director of a business that was owned by a group of individuals, who in turn owned several other businesses, the "owners" would not be up to speed about this particular dilemma. After explaining that fact, Google support agreed to call the business directly and speak with the marketing director personally who was also listed on that businesses website.
And just like that, the problem was solved. Thanks Google support!